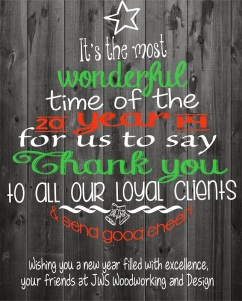 From "finding" septic tanks ( thanks Diago and Brock) to crazy Post Hole guys (duck Nikki!) , to snow on weekdays and sun on weekends (thanks Sean and Kev), we have our share of "events" where we can choose to catastrophize or to cope. Thank goodness that I am surrounded by excellent staff and supportive clients who work as a team to accomplish our end goals with efficiency and kindness.
Together as a team, we have developed a client base and a following that truly epitomizes our "Habits of Excellence" creed and consistently helps us to work towards exemplary customer service in an industry that constantly takes it on the chin for the sloppy habits of the "fly by nighters" and the shortcomings of the unfortunate smaller, one or two guy outfits that fall short on customer service simply because they can't afford to follow up properly because they are already on to the next earning cycle.
Yes, because of all the people around us, those who I learned from and those I will continue to learn from, those who hired us on in the early days back in 1986 and those we work for now, we have grown and improved in many, many ways.
To my team, I pause at this time of year and say, "thank you." To our clients, your kindness and referrals, your suggestions and praise, lead us to a better path. Thank you. And to all involved in this crazy, fun, creative world of renovations that we live and play in, Thank you and Merry Christmas. With your help, we accomplish more with our days than any one of us alone could and we do it with professionalism, excellence and yes…even a little mirth!
Thank you and Merry Christmas Everyone.
John