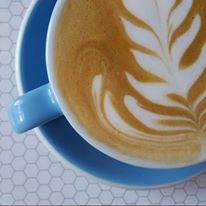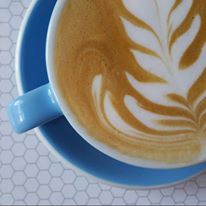 Settlement Co. in Waterloo Ontario is an ultra cool new coffee shop/bistro/ bakery that has opened up in our thriving downtown core. Now as a cyclist, coffee is basically a kind of fuel of necessity, as a contractor – a fuel of necessity…as a business owner – a fuel of…well, I am sure you get the point by now!
As most people realize, in our ever increasing society of convenience, if it hasn't got a "drive-through" there is a large component of society that is not interested…..
Well, GOOD! There will be more room at this place for me and my bike!
The cappuccino was awesome! Nobody asked my name, misspelled it and then screamed that days rendition out loud in the bustle of a busy establishment, but rather tracked us down and brought our drinks to us. We got a chance to chat with one of the team members who took the time to chat with us about the ROASTER they have on site, the historical significance of the location and the various and sundry cool little technological features of the place. ( You can download an app that charges your phone while you hide from people circling the block looking for the drive-thru!)
The love of coffee aside, as a business owner, I love to hear about other businesses. Call it weird, but I almost take as much joy in seeing the thrill, the joy, the pure rush – of OTHER business owners , in their varied endeavours to bring THEIR dreams to life. There is a common element to people who dream about, then plan, then lay awake at night, developing a business from scratch. Even as an entrepreneur myself, I find it hard to put my finger on exactly, but there is certainly something.
The difference between talking about an idea and making it come true, with your name on it, is a profound one indeed. The very nature of the risk, the challenge and the daunting possibility of "failure" is one that keeps the "self-help" and "inspirational" shelves loaded with literature. Paradoxically enough, to the true entrepreneur, I am convinced more and more, that the thought of "failure," in anything but the conventional sense, is possibly the last thing on these individuals minds. The proverbial notion of "what if we fail?", relegated to obscure background noise compared to the glaring, "what if we succeed?" And that, my friends, seems to make all the difference!