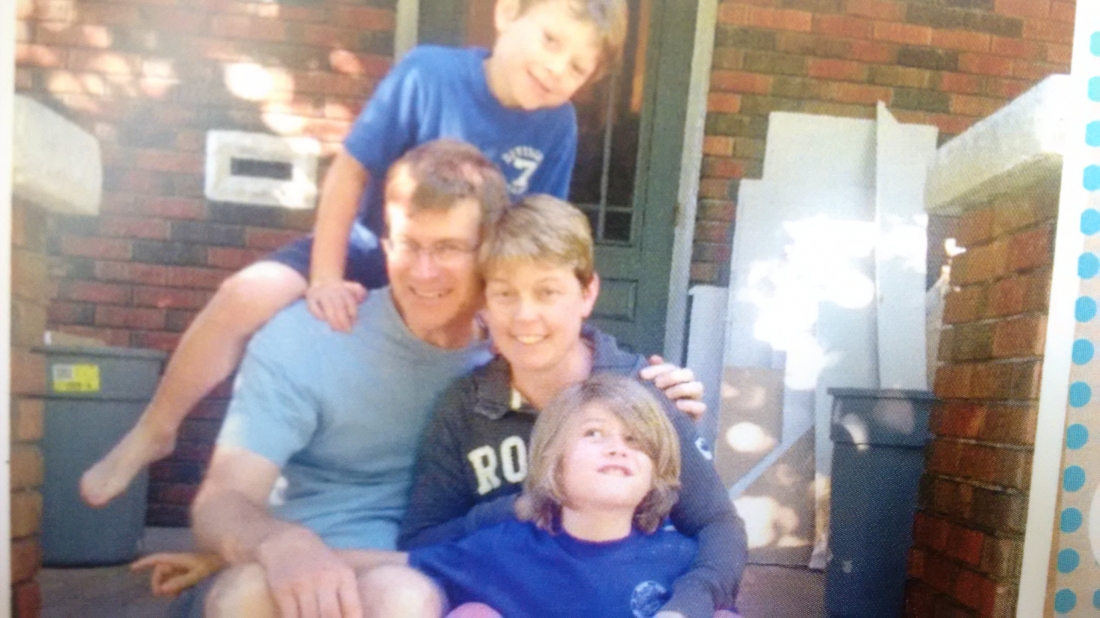 I built a cross once. It was for a local Catholic Elementary School. I can't even remember why I was asked to build it or how the conversation came to me? I mean, it is not everyday that someone asks you to build an eight foot tall cross for their school. I used this amazing Sequoia from wine staves from huge wine kegs, salvaged from a winery in London, Ontario. The wood in the main body of the cross was several hundred years old and absolutely some of the finest wood I had ever taken chisel to. It was HUGE and the entire shop was filled with the most wonderful aroma of red wine. Inset into the main body of the cross was some locally milled new hard maple. The Redwood represented the body and blood of Christ and the new maple, the young learners yet to be shaped by life and school. The process of building it was surprisingly moving. At one point I started weeping openly, it was the strangest thing. The process left an impression on me, nonetheless.
As carpenters, we spend a great deal of our time "working for" clients, helping them towards a goal, a product that, in the end, will leave something improved or repaired. It is a rare opportunity where we get to build something that builds the "souls" of others. I was so fortunate to have had that opportunity and the feeling never left me.
A few years later, here I am, in a situation to "build with soul" once again.
I have a friend. ( I still refuse to speak of her in the past tense…but make no mistake, she is no longer here with us in a physical sense…) Save a few others, she is likely one of the best friends I ever had in the teaching profession. I had the pleasure of sharing a classroom with this friend and colleague, for a number of years. My corner was messy, hers was organized and pristine, a situation which, she never missed an opportunity to remind me of! One time when the twins were young, we were watching the kids show "Arthur" on the tube. I made a comment to my wife that, "Arthurs little sister "DW" hassled HIM, just like Jen would hassle me!" From then on she was dubbed "DW." Even the kids in our class would call her "DW" – to wit she would typically rebut – "That is MISS DW to YOU!" 🙂
The planet lost a good one when she left us recently. "DW" was a champ and a friend. She was a role model, a mother, and educator, a coach and a leader. At the risk of sounding cliché, the world is a little worse off with out her.
Like so many of us, we have lost another fine friend to a disease that I will not give credit to by mentioning here. Like so many of us – when the final curtain call came, it left me searching for answers, pining for a friend and aching and empty with loss.
For some bizarre reason, when challenged with this type of loss, my first instinct is to search for meaning of some sort. Maybe not meaning in the actual situation – but in a way to bring meaning to it. I don't know, maybe that doesn't even make sense? In this case, a vision of a memorial award for Jen came to me so clearly on an early morning, soul searching ride, that it almost knocked me off my bike. I was actually shaking when I sketched it, sweat still dripping from my ride while I drew it! I then drew it in a 3d rendering and shared it with my cabinet making team, who, seemed ready to jump in an help THAT very minute! I explained the design, the significance, the "meaning" that this award structure was to carry with it and the team understood completely. Within days the award itself was created. Like a true artisan, my lead cabinet maker, understanding loss all to well herself, took the lead and even added some true touches of wisdom and gravity to the work herself.
The result is well on its way to being ready. Just a few finishing touches and the "Jen McTavish Memorial Award" will be ready to award to a student that displays most, traits that Jen would have held dear to her heart. I will post pictures of it with an explanation of the design and significance of the materials used after it is unveiled later this month. I guess my "meaning" from this, or that I can bring to this loss then, is that even in loss, there can be opportunity. Even in her absence, Jen has helped bring meaning, brought some of us to closer together, once again, and given us an opportunity to "build with soul."
Thanks DW, I owe you one…